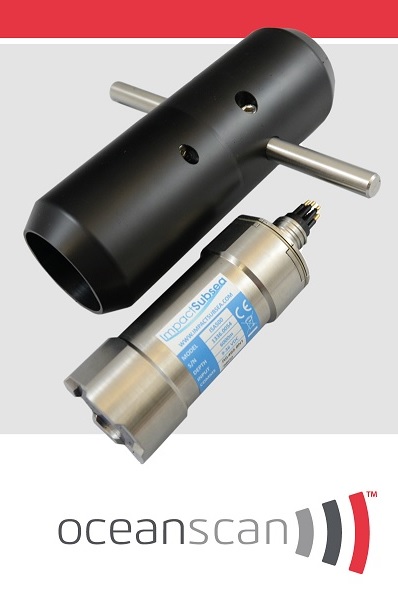 Impact Subsea has supplied several ISFMD systems to Oceanscan Ltd, based in Aberdeen, UK.
The Impact Subsea ISFMD system provides the latest in underwater ultrasonic Flooded Member Detection technology. Suitable for Diver or ROV deployment the ISFMD system is an advanced and reliable digital solution. Utilising an ultrasonic probe with a broadband composite transducer together with an advanced digital ultrasonic engine ensures the highest level of accuracy and reliability in readings.
The ISFMD system does not use gamma ray or any other radioactive sources. The system is based entirely on the use of ultrasonics. This removes the logistical and health and safety difficulties associated with gamma ray based flooded member detection systems.
Christian Blinkenberg, Group Commercial Manager, commented "Due to an increased demand for Flooded Member Detection systems, Oceanscan invested in new ISFMD systems from Impact Subsea. We were convinced by the compact format and the digital ultrasonic engine that ensures a high level of accuracy. Our workshop engineers liked the quick deployment, the well laid-out graphic user interface and how easy it is to control the data acquisition. These are features that will benefit our customers with one of them deciding to rent one a day after delivery."
Ben Grant, Managing Director, Impact Subsea commented "We see a continuing high global demand for rental ISFMD systems and are delighted to work with Oceanscan to support that demand. This investment will provide Oceanscan's customers with the very latest in Flooded Member Detection technology".
To learn more about Oceanscan's ISFMD rental solutions, please click here
To learn more about the ISFMD system please click here
Article image courtesy of Oceanscan Ltd.