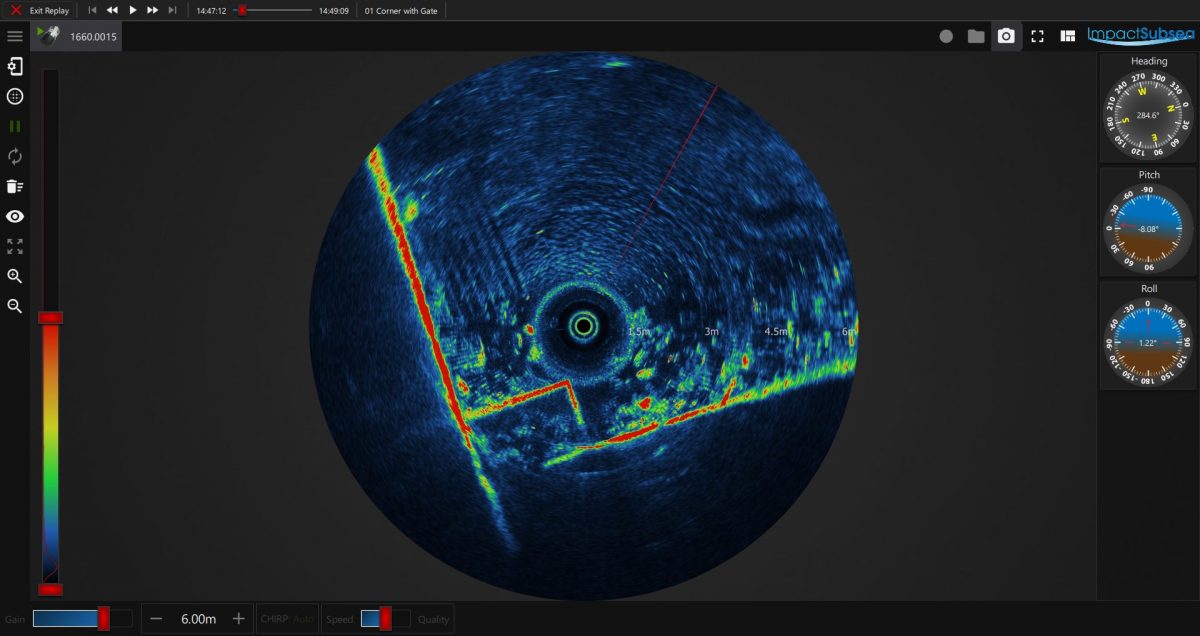 A newly developed version of Impact Subsea's seaView software has been released and made available for download.
seaView V2 allows the viewing and logging of data together with configuration and calibration of the Impact Subsea ISS360 Sonar.
In this latest version of the software, new magnetic heading calibration capabilities have been added, along with a number of upgrades to the sonar user interface. Automatic detection of any sonar connected to the software has also been enabled, removing the requirement for the user to manually configure communication ports, baud rates etc.
seaView V2 is based on an entirely new platform when compared to its predecessor. This provides a very quick and dynamic user interface for the user and a strong software platform to build on for years to come.
Commenting on the latest release, Alastair Mclennan-Murray, Technical Director stated 'seaView is a core part of the Impact Subsea ROV & AUV sensor solution offering. seaView V2 has been released initially with support for the ISS360 Sonar; however in time we will be adding all other Impact Subsea sensors to this new software package'.
To find download the latest version of seaView V2 please click here. For the ISS360 Sonar please click here.