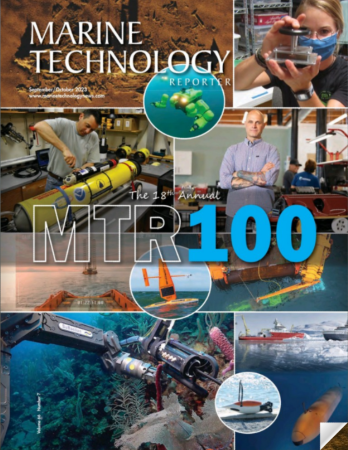 Impact Subsea, a leading innovator in underwater technology, has been included in the Marine Technology Reporter Top MTR100 List for the seventh year in a row.
The MTR100 is a prestigious annual ranking of the one hundred most influential companies operating in the offshore energy, subsea defence, and scientific communities.
The inclusion of Impact Subsea in the MTR100 is a testament to the company's continued dedication to pushing the boundaries of underwater technology. In the past year, Impact Subsea has expanded its sonar range, with the launch of the ISS360HD, which offers more than twice the angular resolution and higher range capabilities than previous models.
Additionally, Impact Subsea has launched the Subsea Academy, an online platform that provides a wealth of technical guides and resources to help users make informed decisions when selecting sensor solutions for their projects.
The latest addition to Impact Subsea's product line is the ECHOGRAM feature, which has been added to the ISA500 range of Altimeter & Echosounders. ECHOGRAM adds a full backscatter capability to the ISA500, effectively upgrading the underwater Altimeter to have a full single beam imaging sonar capability. The feature can be added to all ISA500 Altimeters through a firmware and software upgrade, complete with a one-time activation license.
"We are proud to be recognized by the Marine Technology Reporter for our hard work and dedication to providing users with quality and reliable sensors."

Commented Ben Grant, Managing Director, Impact Subsea.
Impact Subsea can be found on page 68 of the publication