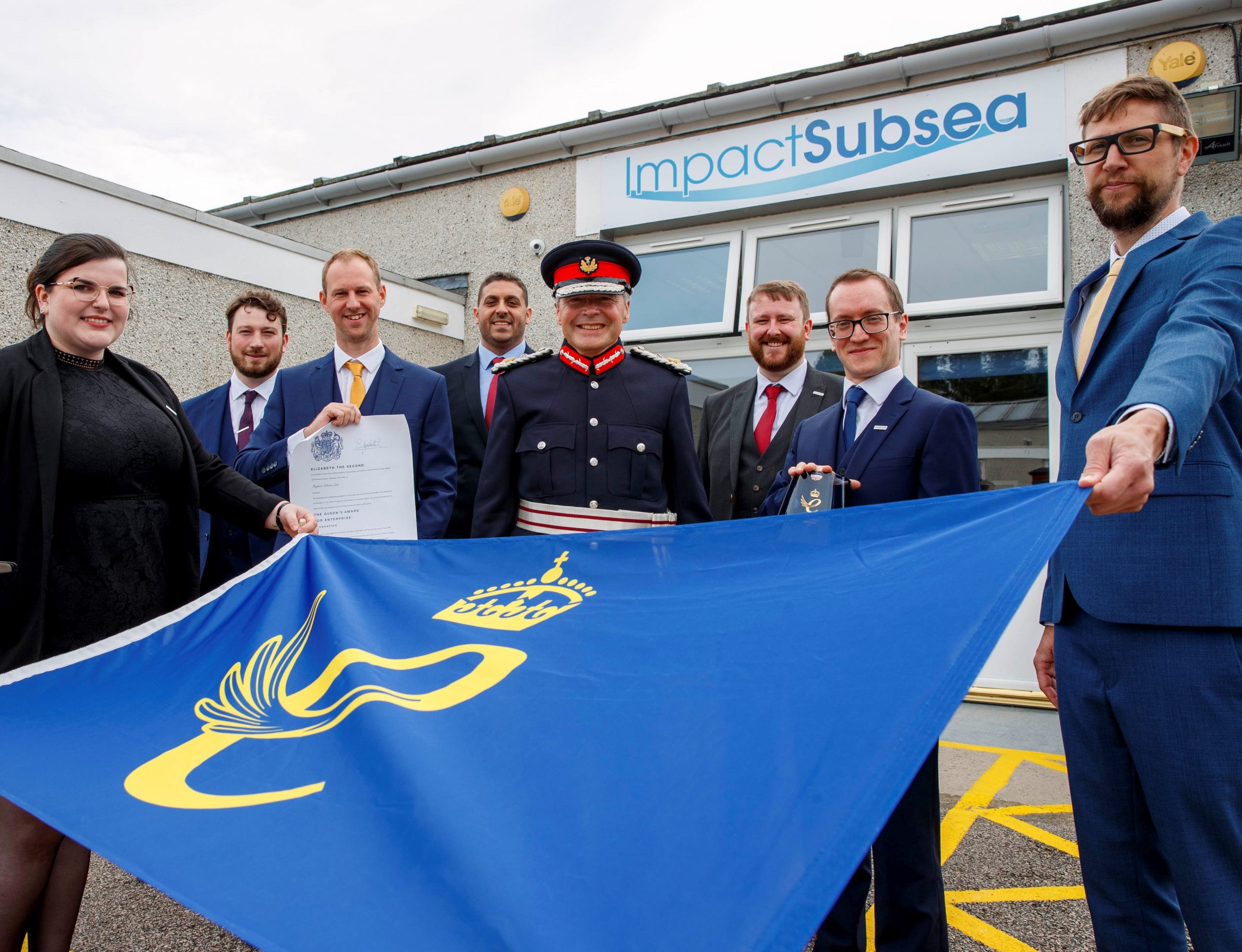 Impact Subsea has hosted a visit from the Lord-Lieutenant of Aberdeenshire, Alexander Manson, at its headquarters.
The Lord-Lieutenant, accompanied by his wife Barbara Manson, visited to present Impact Subsea with their Queen's Award for Enterprise for Innovation.
An introduction to the Impact Subsea business was provided by the company directors, along with a tour of the company's head office and manufacturing facility.  The visit culminated in the presentation of the Queen's Award and Award Certificate signed by Queen Elizabeth II and the UK Prime Minister, Boris Johnson.
Impact Subsea, Managing Director Ben Grant commented: 
"We thoroughly enjoyed the visit by the Lord-Lieutenant and Mrs Manson. It was a pleasure to provide an overview of Impact Subsea and an honour to be presented with the award. The Queen's Award is excellent recognition of the innovative sensor solutions and international success that Impact Subsea has achieved".
One of only 205 organisations recognised with the prestigious award this year, Impact Subsea joins 48 recipients in the Innovation Category and is the only company in Scotland to receive an Innovation Award.
The award acknowledges the Impact Subsea ISA500's step-changing capability within the field of underwater Altimeters; in terms of distance measurement range, accuracy and new functionality previously unseen in the market.
To learn more about the ISA500 range of Altimeters please click here.