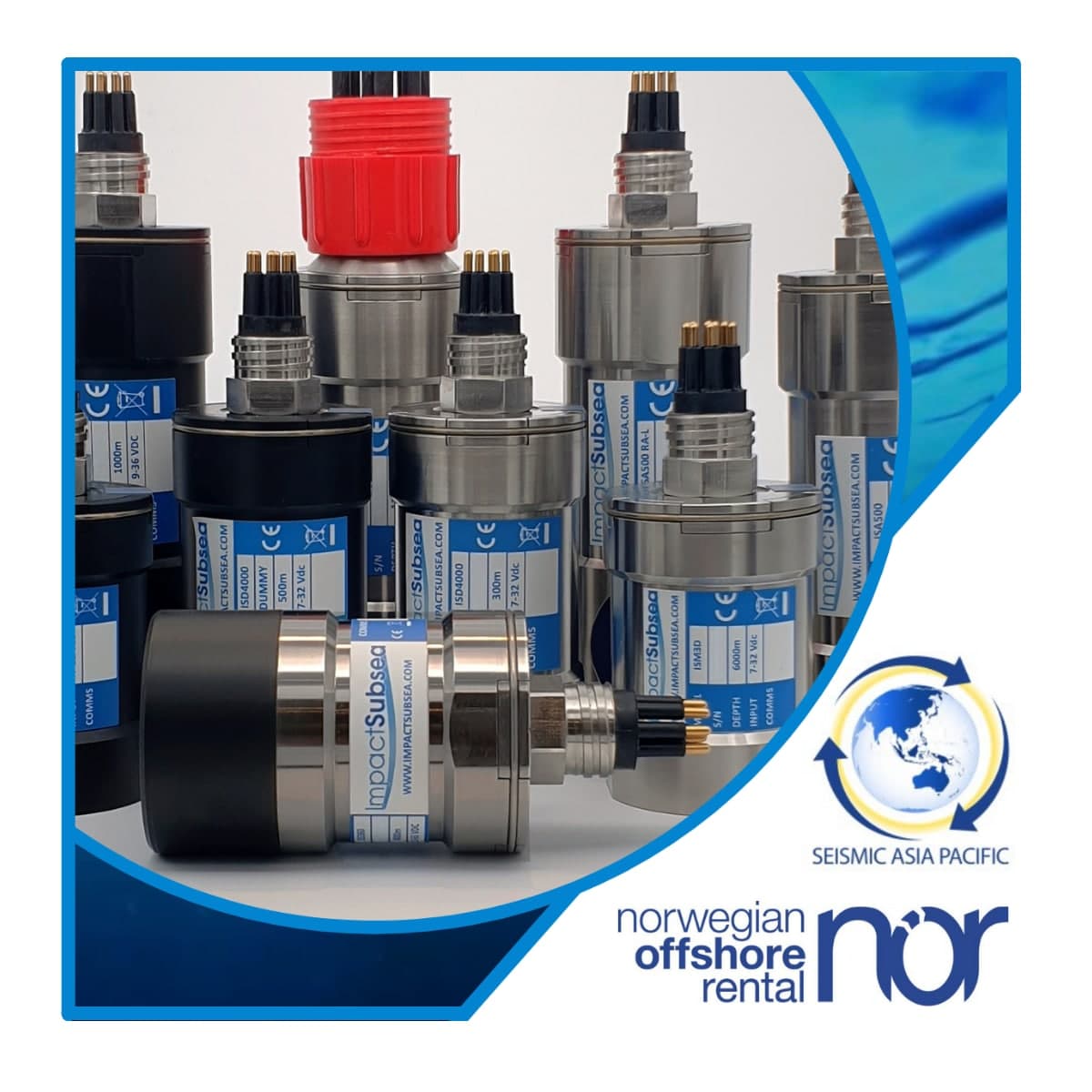 Impact Subsea is delighted to announce the appointment of two new companies as distributors of Impact Subsea sensor solutions.
Norwegian Offshore Rental has been appointed as a distributor within Norway and Seismic Asia Pacific within Australia.
Headquartered in Haugesund, Norwegian Offshore Rental are leading providers of rental equipment within the offshore, subsea and renewable energy industries. NOR's vision encompasses providing quality product and services with a strong customer focus. Their vision and skills will provide excellent support to Impact Subsea's Norwegian Client base.
Jostein Jansen, Sales Manager, NOR commented: "NOR is pleased to add Impact Subsea sensor solutions to our large equipment selection. Their range of quality ROV and AUV sensors align with our mission to provide dependable and effective equipment to our customers in Norway and around the world."
Established in 1959, longstanding equipment providers; Seismic Asia Pacific provides both hardware and software equipment and solutions for Hydrographic, Oceanographic, Geophysical and Navigation Systems within Australia. With additional offices throughout South East Asia and the Pacific Rim, the team at Seismic Asia Pacific will play a key role in the sales and support of Impact Subsea's expanding customer base.
Paul Duncan, Executive Director, Seismic Asia Pacific comments: "With the increasing move towards remote and autonomous systems to carry out various marine survey works and applications. Impact Subsea and their range of high quality ideally sized sensors and product lines adds beneficial solutions for our industry and complement our product offerings."
Ben Grant, Managing Director, Impact Subsea further commented: "To provide excellent regional support for our range of ROV and AUV sensors Impact Subsea continues to expand our distributor network.  We are delighted to welcome Norwegian Offshore Rental and Seismic Asia Pacific at a time of strong growth in their respective markets.  The technical support provided by these two well respected companies will be of significant benefit to Impact Subsea sensor users".
To learn more about Norwegian Offshore Rental please click here.
To lean more about Seismic Asia Pacific please click here.