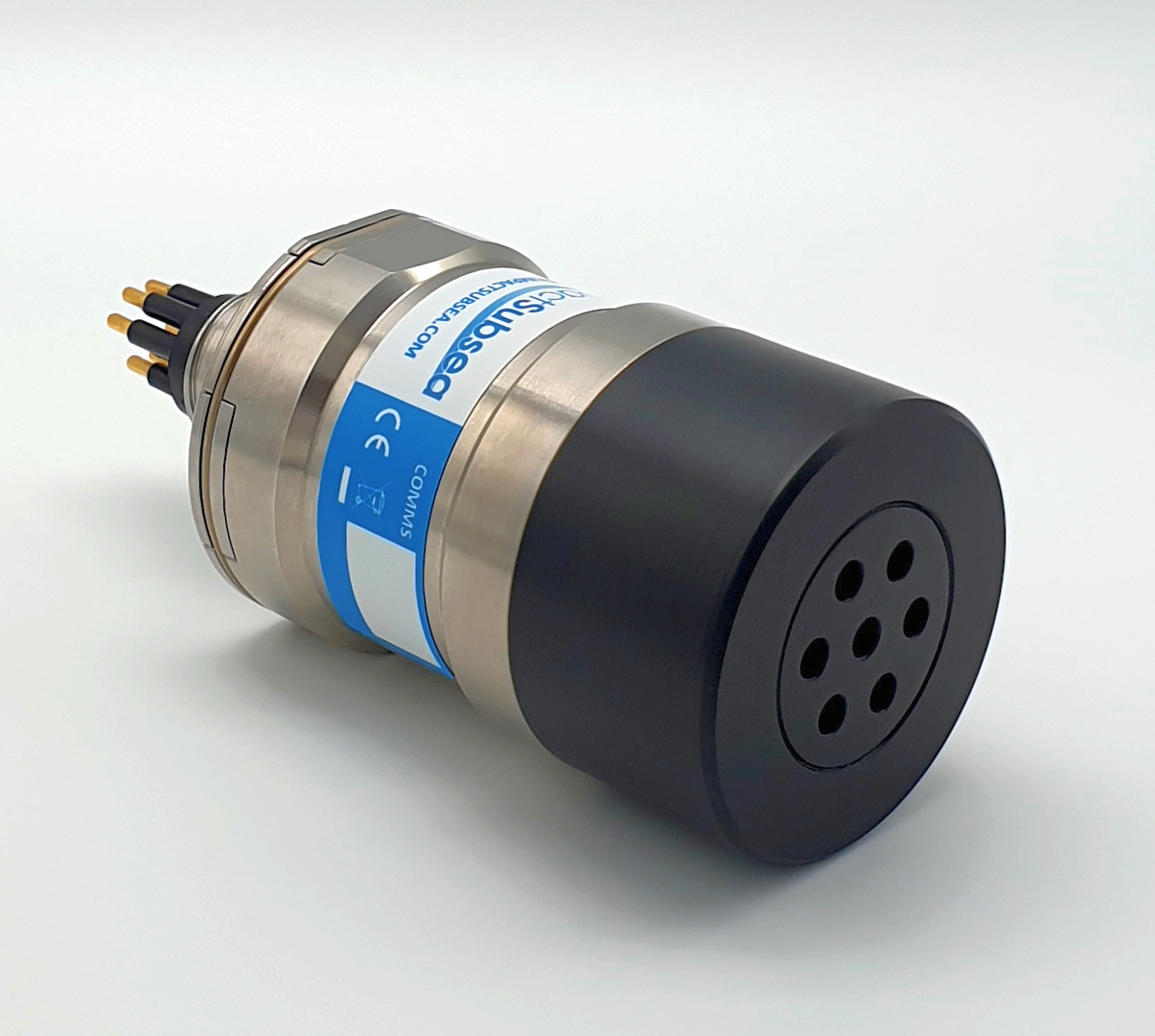 Impact Subsea has announced the sonar launch. The world's most compact 6,000 meters / 19,685 feet depth rated imaging sonar.
The new addition to the ISS360 range of sonars provides a full 360° field of vision, 80 meters range capability and high resolution imagery using powerful CHIRP based signalling. Attitude readings can also be provided by the sonar. 
Developed to meet the demands of deep rated Autonomous Underwater and Remotely Operated Vehicles for commercial and scientific applications. At just 72mm / 2.83 inches long and weighing 0.37kg / 0.81lbs the deep rated ISS360 Imaging sonar is understood to be the most compact available today.
With Ethernet communications facilitating exceptional scanning speeds and serial communications for integration to vehicles without Ethernet capability; the ISS360 has been designed to provide an ideal obstacle avoidance and target identification sonar for underwater vehicles.
The ISS360 makes use of an inductive coupling between the electronics and scanning transducer which ensures there are no slip rings to wear and require periodic replacement. Housed in Titanium, it ensures many years of operation without the long term corrosion issues associated with anodised aluminium or alternative housing materials.
As part of this development a miniature composite broadband transducer was designed to withstand the increased pressure. Other components in the ISS360 oil filled boot end have also been redesigned to accommodate the higher pressure rating.
Ben Grant, Managing Director, Impact Subsea, commented: 
"We are excited to bring this highly compact sonar to those with operations down to six thousand meters depth. As industry endeavours to reduce the size of underwater vehicles while maintaining capability, the size of the sensors available is critical. The ISS360 has been designed to provide a step change capability for the latest generation of vehicles while providing an excellent upgrade for existing operational vehicles".
Further details of the ISS360 Sonar launch can be found here.