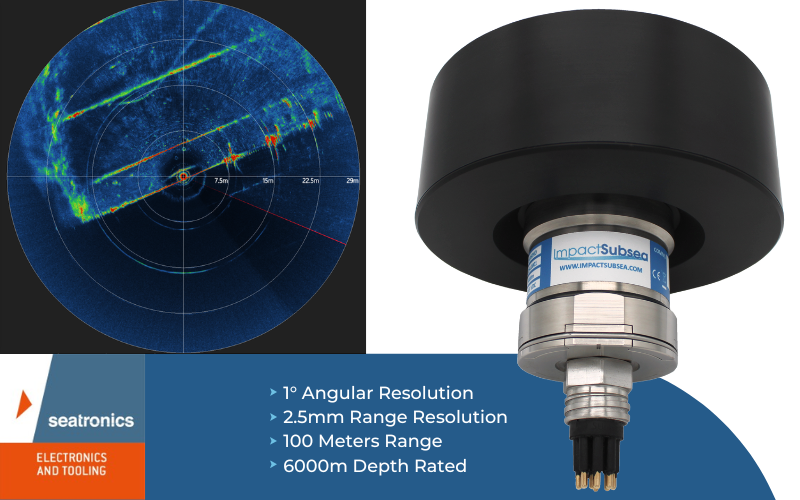 Impact Subsea has provided several ISS360HD Sonars to Seatronics, a brand in Acteon's Data and Robotics Division.
The ISS360HD Imaging Sonar provides a step change in performance in the scanning imaging sonar market. Providing a 2.5mm range resolution combined with a 1° angular resolution enables exceptionally high definition imagery from a highly compact sonar. With a range capability in excess of 100 meters the ISS360HD can suit a range of AUV, ROV and standalone underwater applications.
Richard Main, Regional Manager UK Seatronics commented

"We have a focus to provide the best in class technology to the subsea industry. Having added ISS360 sonars earlier in the year to our rental pool we are delighted to now also add the ISS360HD. The ISS360HD will provide our customers with high resolution sonar imagery for large work class vehicles as well as observation class vehicles".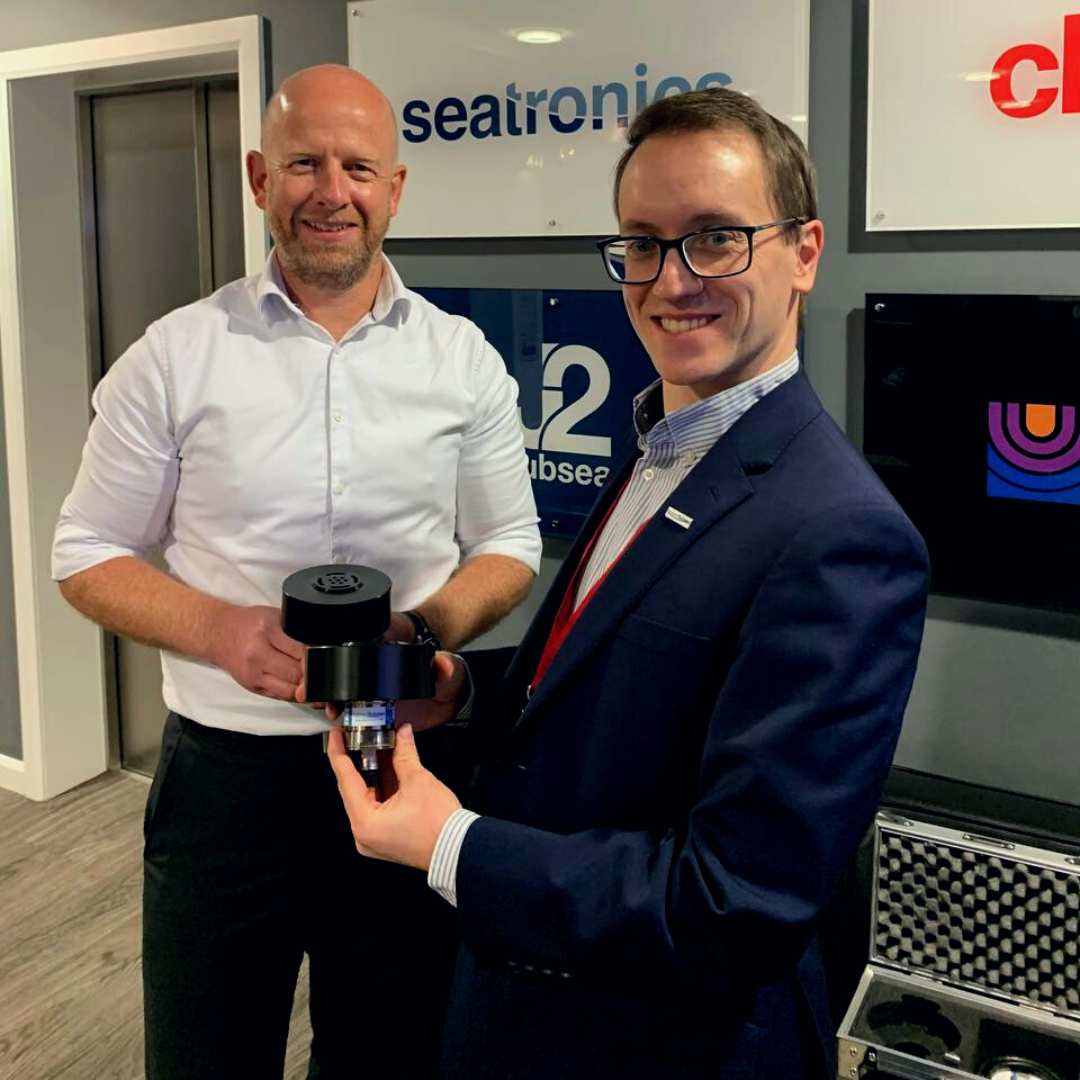 Ben Grant, Managing Director, Impact Subsea commented

"We have worked with Seatronics for many years and with the addition of the ISS360HD; now all Impact Subsea sensors can be hired from Seatronics. We have seen a high demand for the ISS360HD since launch and are delighted to continue to work with Seatronics to support that demand".
To learn more about Seatronic's ISS360 & ISS360HD rental solutions please click here.
To learn more about the ISS360 range of sonars please click here.