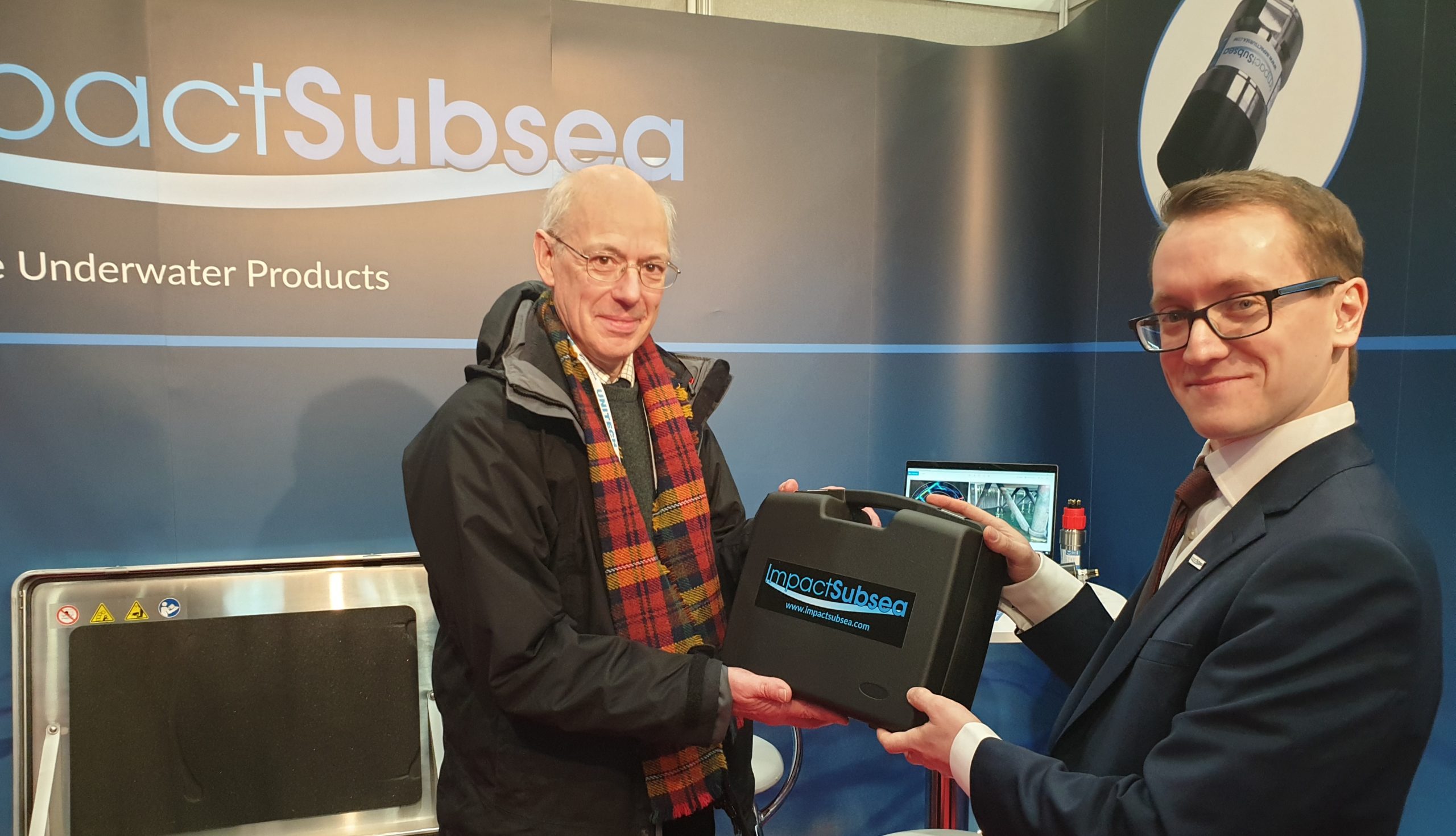 Aberdeen Maritime Museum have recently opened a new display which provides an insight into the Scottish offshore energy industry. 
In support of this, Impact Subsea has donated an ISS360 Imaging Sonar to illustrate the advances in offshore technology developed in the North East of Scotland.
Commenting on the ISS360 Sonar, James Inglis, Curator at Aberdeen Maritime Museum, stated 'The Impact Subsea ISS360 Sonar is one of the items in the new display that represents the significant shift in technology towards lower maintenance, higher capability and greater sustainability. The sonar is a "plug and play" guidance system. It is very accurate and permits autonomous or remotely guided submarines to undertake a much wider variety of tasks at depths of up to at depths 6,000m. It is maintenance free therefore does not require the equipment to be laid up regularly to allow essential recalibration. Although the technology within it is designed for use in the offshore industries, it has already been adopted for use in monitoring climate change.'
Ben Grant, Managing Director, Impact Subsea Ltd further added "The Aberdeen Maritime Museum is an excellent resource which covers the history of the North East of Scotland's connection to the sea. For anyone in the area who wishes to learn more about activities offshore (past and present) together with developments in technology over the years, I would highly recommend a visit!  We are delighted to support the illustration of technology advancement with the donation of an ISS360 Sonar".
Close to the busy harbour, on the historic Shiprow, Aberdeen Maritime Museum tells the story of the city's long and often dramatic relationship with the sea, from the earliest days of trading, fishing and shipbuilding, to the discovery of North Sea oil and gas, and Aberdeen's place today as a leader in global energy transition. To learn more about the Aberdeen Maritime Museum please click here.
The ISS360 Sonar is the world's most compact imaging sonar, leading its class in range and resolution capabilities. To learn more about the ISS360 Sonar, please let click here.
Article Photo: James Inglis, Curator (History) Aberdeen Maritime Museum (Left); Ben Grant, Managing Director Impact Subsea (Right)