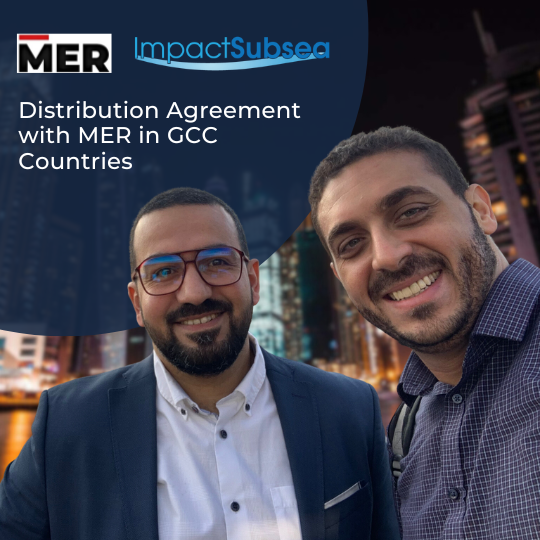 Impact Subsea has announced the signing of a distribution agreement in GCC Countries with MER Marine Technologies.
MER Marine Technologies is Based in Dubai, UAE and delivers the latest technologies and innovative solutions available for offshore operations.
Ben Grant, Managing Director, Impact Subsea commented:
"We are very pleased to formalise our distribution agreement with Akram Ali and the team at MER. We have seen tremendous growth in the demand for our sensors in recent years. Users of Impact Subsea sensors within GCC Countries can now benefit from additional sales and technical support".
With the addition of MER in GCC Countries, the Impact Subsea distributor network now comprises of nineteen companies located around the globe.
More distributor agreements are planned to ensure excellent support is maintained as Impact Subsea's global customer base continues to expand.
Impact Subsea are based in the United Kingdom where they design and manufacture a range of sensors for underwater applications. Their sensor offerings include Sonar, Altimeter, Depth, Attitude & Heading Reference and Flooded Member Detection systems.
Contact MER in GCC Countries
Follow the link to MER Marine Technologies website.
Click to find your local distributor of Impact Subsea products.