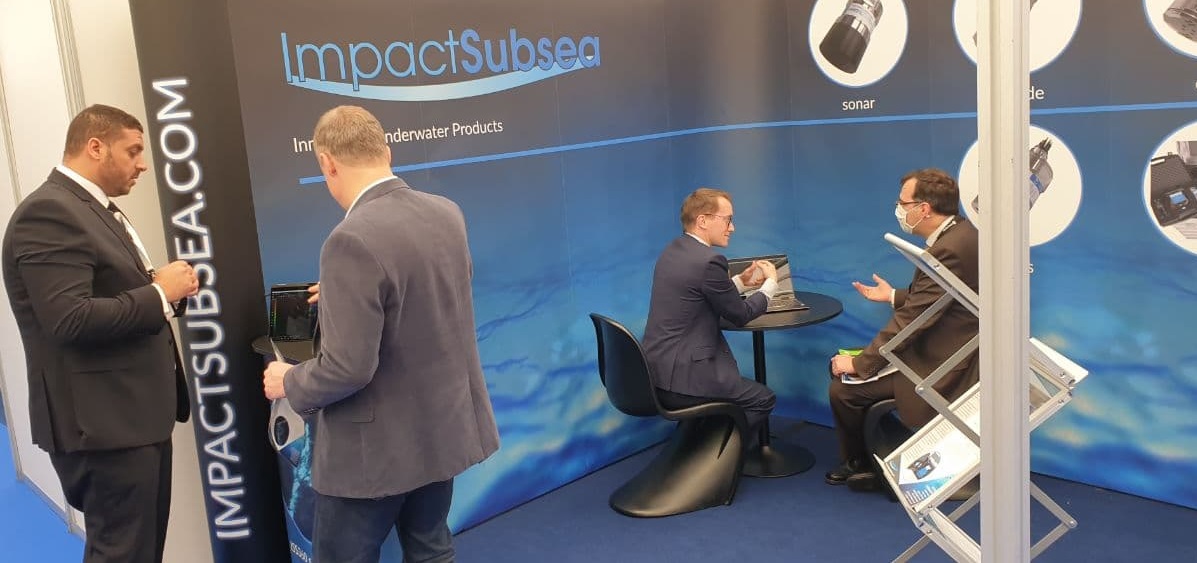 In October, Impact Subsea exhibited at the Ocean Business conference and exhibition held in Southampton, UK.
All existing and most recently released sensors were on display, including:
The first public showing of the the next generation seaView V2 software was made at the event. Demonstrations of the new capabilities of the software were provided and were well received by visitors to the Impact Subsea stand.
As well as the Impact Subsea stand in the main arena, Asser Awaad ran a training session which covered the next generation of Impact Subsea sensors and systems.
Also during the event, the latest developments in the ISS360 Sonar family were shown, including the new 6,000 meter depth rated sonar. Many exciting discussions were held regarding underwater projects, challenges and sensor solutions.
Impact Subsea would like to thank all who visited us at the event and look forward to exhibiting at Ocean Business again in 2023.
Catch the Impact Subsea team at the next event taking place – check out our home page for details.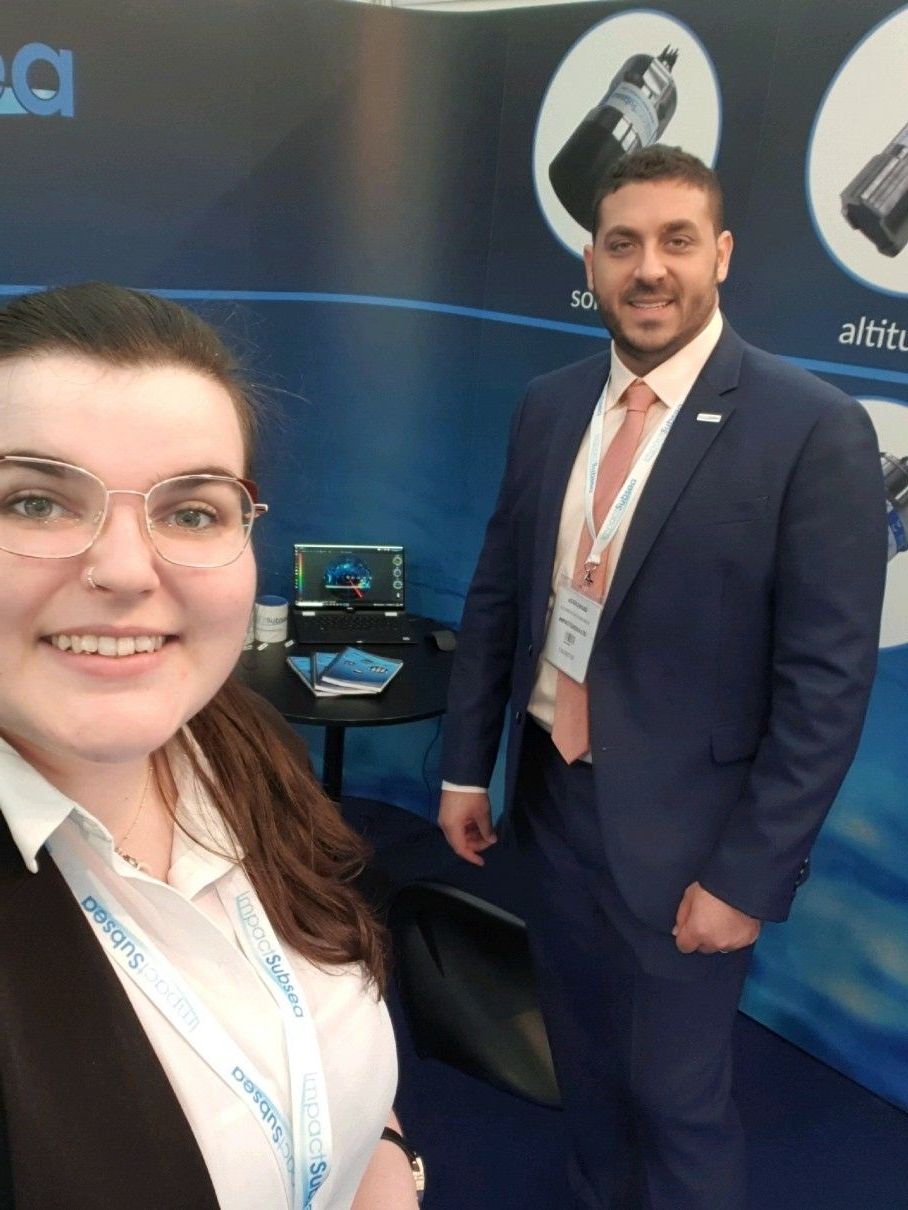 Maxi Rafferty, Quality & Sales Coordinator (Left), Asser Awaad, Technical Sales Engineer (Right)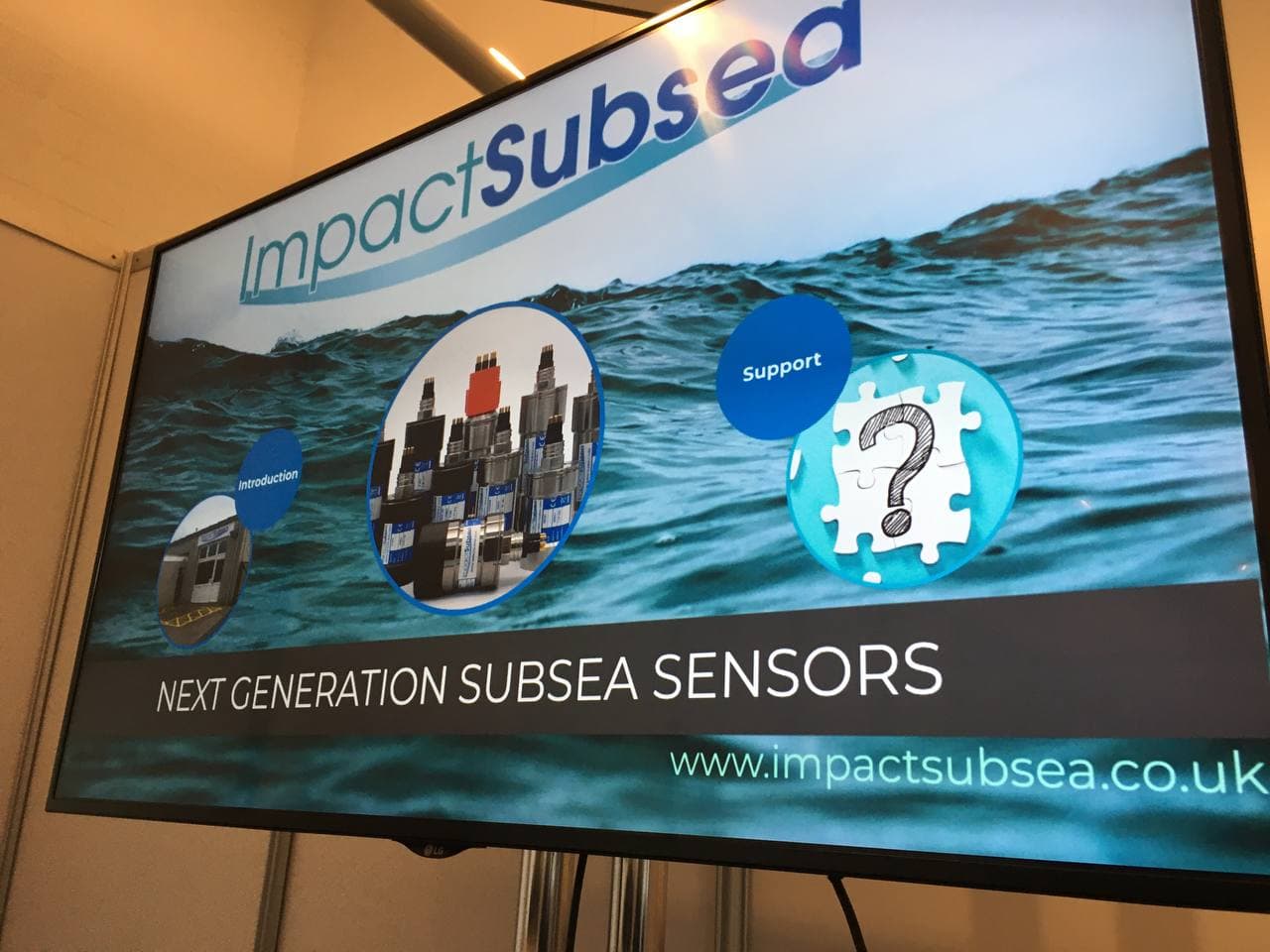 Presentation on Impact Subsea next generation subsea sensors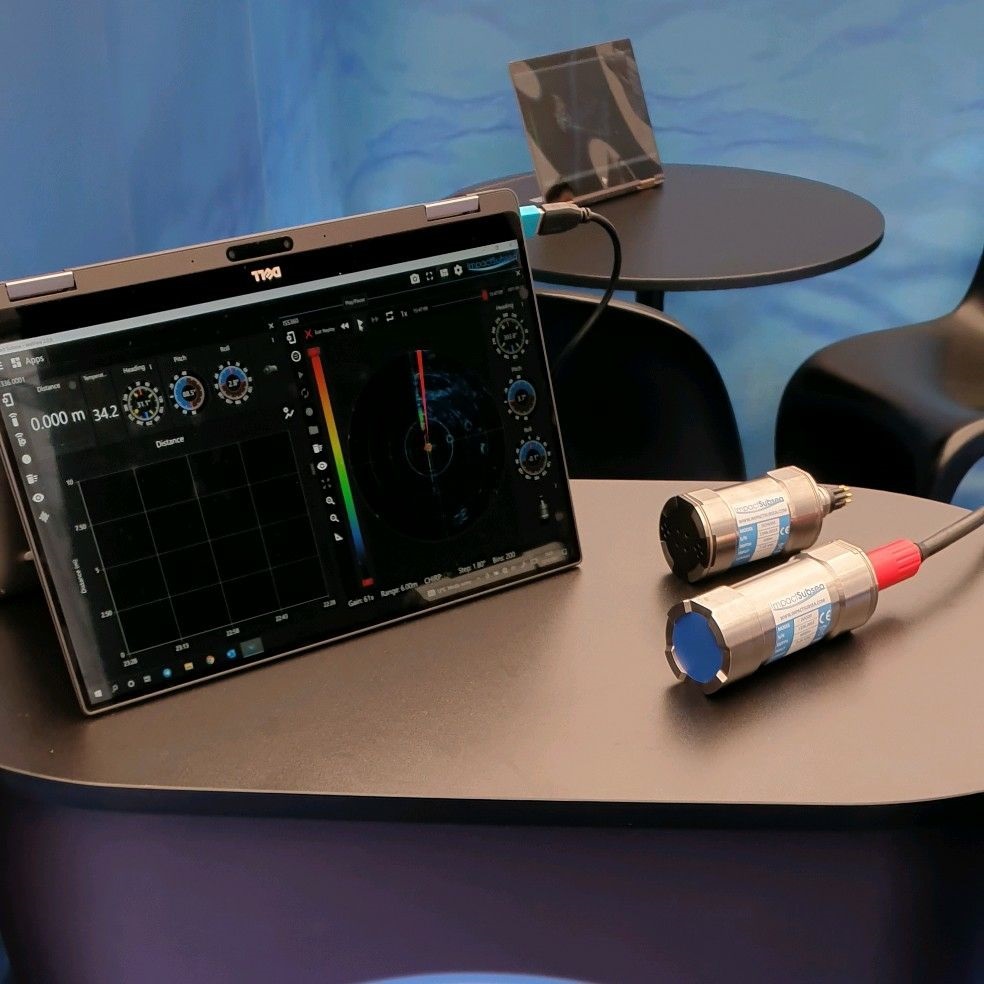 seaView V2 software in operation