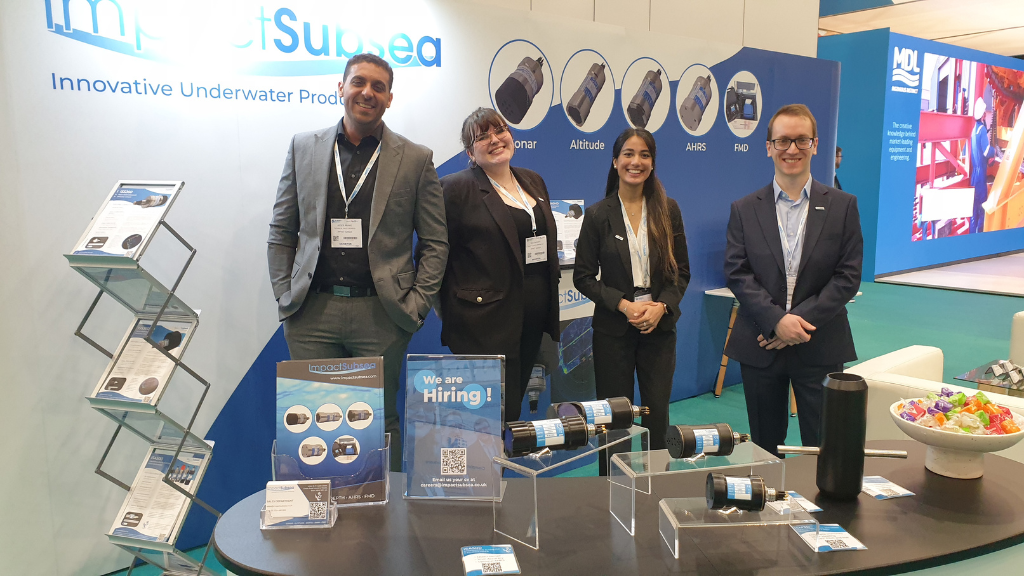 Impact Subsea's first UK exhibition of 2023; Subsea Expo, has just been held at P&J Live in Aberdeen.
The world's largest subsea exhibition and conference provided an excellent platform for over 100 exhibiting organisations. Exhibitors were able to showcase their capabilities, innovations and cutting-edge technologies to over 6,000 visitors from 50 countries within the subsea sector.
The event was hailed as a great success by all with many exhibitors and attendees discussing the increased subsea activities in recent months.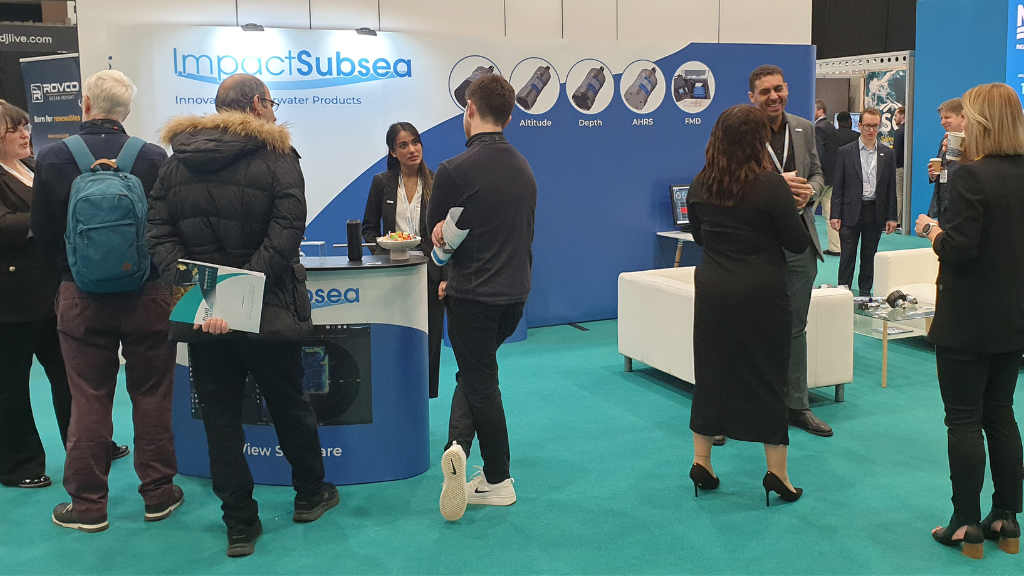 The latest underwater ROV & AUV sensor solutions were available to view on the Impact Subsea stand throughout the event. The company's range of innovative technology included the new, high definition sonar on display for the first time in the UK. The ISS360HD is newly launched and compliments the underwater vehicle sensors offered by Impact Subsea.
Ben Grant, Managing Director of Impact Subsea commented;
"Subsea Expo 2023 has been a useful event to showcase our underwater sensors while discussing sensor needs directly with people in the industry. We've had many exciting discussions regarding underwater projects, challenges and sensor solutions."
Impact Subsea would like to thank everyone who took the time to visit them at the event and they look forward to exhibiting at Subsea Expo again in 2024.
Catch the Impact Subsea team at the next event taking place – check out our home page for details.