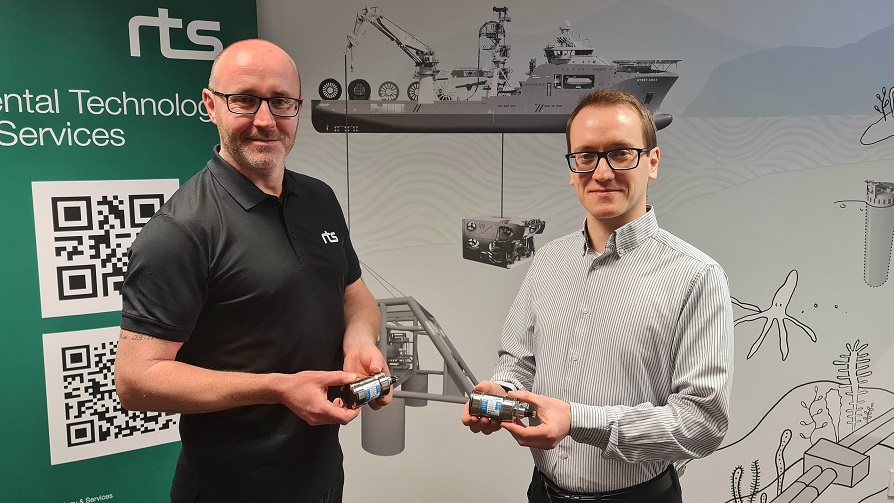 Rental Technology & Services (RTS) have made a significant investment in Impact Subsea ISA500 Altimeters and ISD4000 Depth Sensors. 
The investment is to compliment RTS's rental portfolio with high performance sensor solutions and provide rental stock for the newly opened Aberdeen base.  The ISA500 provides long range, high accuracy, underwater distance measurements while the ISD4000 provides survey grade depth and temperature readings.
Dale Townend, UK Technical Manager, RTS, commented:
''I've always been impressed with the range of products Impact Subsea offers and I'm excited that we can invest and add these to our rental portfolio.

Their commitment to innovative technology matches what we offer to our client base therefore it makes sense for us to add the ISD4000 and ISA500 to match our clients' requirements and demand".
Ben Grant, Managing Director, Impact Subsea further commented:
"We are pleased to work with RTS with the provision of underwater Altimeters and Depth sensors. We see an ever growing demand for rental solutions and welcome RTS's investment and commitment to offer Impact Subsea sensor solutions to their clients".   
RTS is an international provider of electronic engineering equipment for the underwater industry. The company provides technical solutions to the world's major offshore companies involved in fish farming, renewables, inspection, seabed mapping and subsea construction projects.
Impact Subsea manufactures a range of underwater sensor solutions for AUV, ROV and standalone operation. Their range includes high performance Altimeters, Depth Sensors, Attitude & Heading Reference Systems, Sonars and Flooded Member Detection systems.
For more information on RTS please see here.
For more information on Impact Subsea's products please see here.