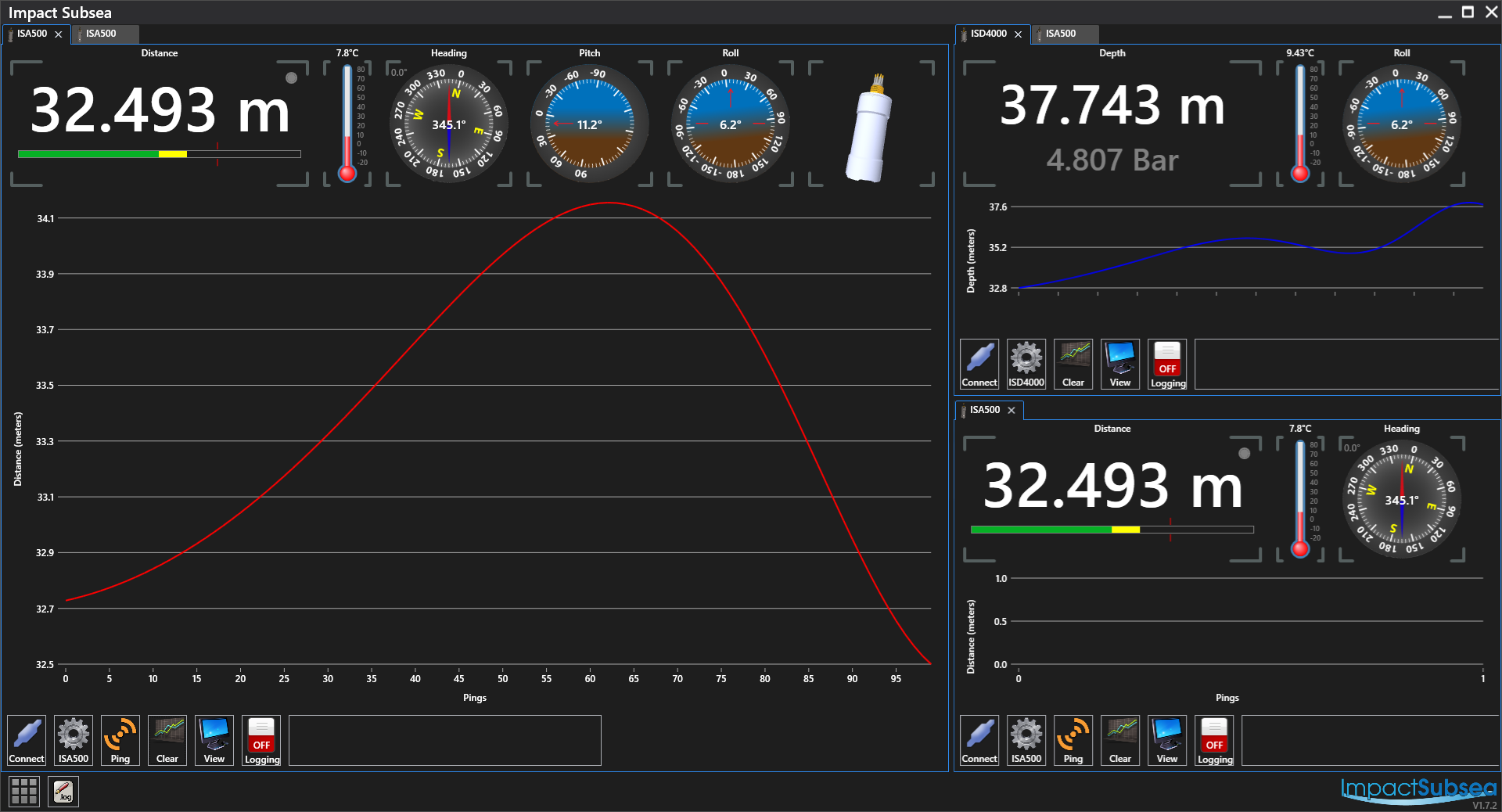 With the increasing number of sensors available from Impact Subsea, a new generation of software has been released – seaView.
seaView allows operation, configuration, viewing and logging of data from all Impact Subsea sensors.  This includes the ISA500, ISA500-L & ISD4000.  Importantly, seaView has also been developed to support future sensors from Impact Subsea.
A single sensor can be run in seaView, or multiple sensors together.  This enables Depth, Altitude, Heading, Pitch, Roll & Temperature to all be displayed in a single user friendly interface.
Alastair Mclennan-Murray, Technical Director, commented on the release: 'The ability to view multiple sensor outputs and configure sensors from a single, easy to use, application is a very useful capability for our customers'.
seaView has been made available to all Impact Subsea sensor users, free of charge and is downloadable from our Products page.