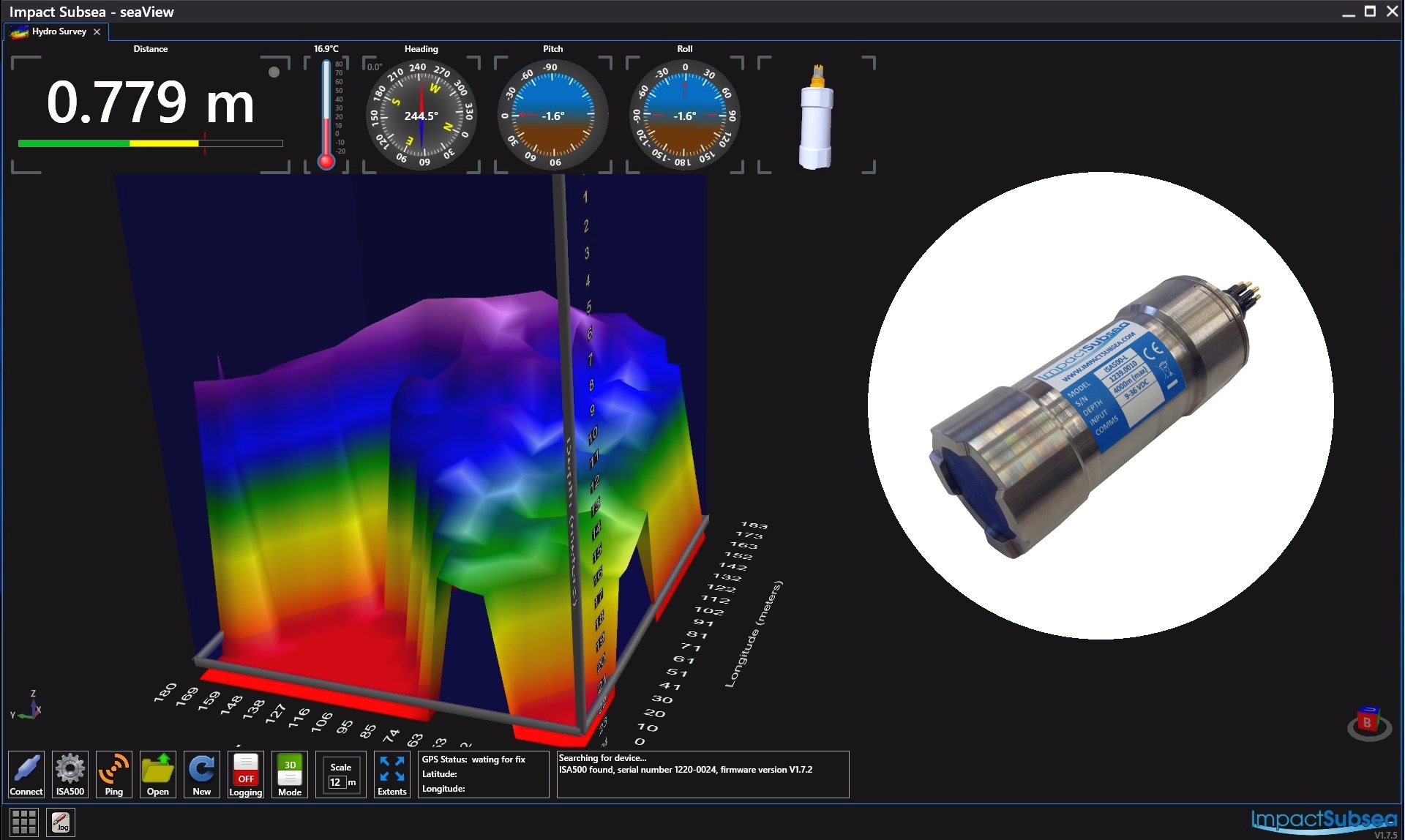 seaView Hydro Survey has been released – providing an easy to use and cost effective hydrographic survey solution.
The Hydro Survey application operates with the Impact Subsea ISA500 – using the unit as a single beam echo-sounder.  Each range reading is synchronised with a GPS input, allowing data to be logged and plotted in real-time on screen.
seaView Hydro-Survey is intended to provide a highly cost effective method of conducting basic underwater surveys using the ISA500.  In a step away from industry norm, the seaView Hydro Survey software is being provided free of charge to industry.
Alastair Mclennan-Murray, Technical Director, commented 'the long range, high accuracy capability of the ISA500 unit makes it an excellent unit for basic hydro-graphic survey purposes. Building on the capabilities already offered in the seaView software package, we wanted to provide a capability to conduct basic hydrographic surveys quickly and easily'.
Aimed at basic hydrographic survey applications, such as sediment monitoring in ports and harbours, the seaView Hydro Survey app provides a new generation of easy to use hydrographic software.
For more details on the software and to download, please visit the seaView page here.