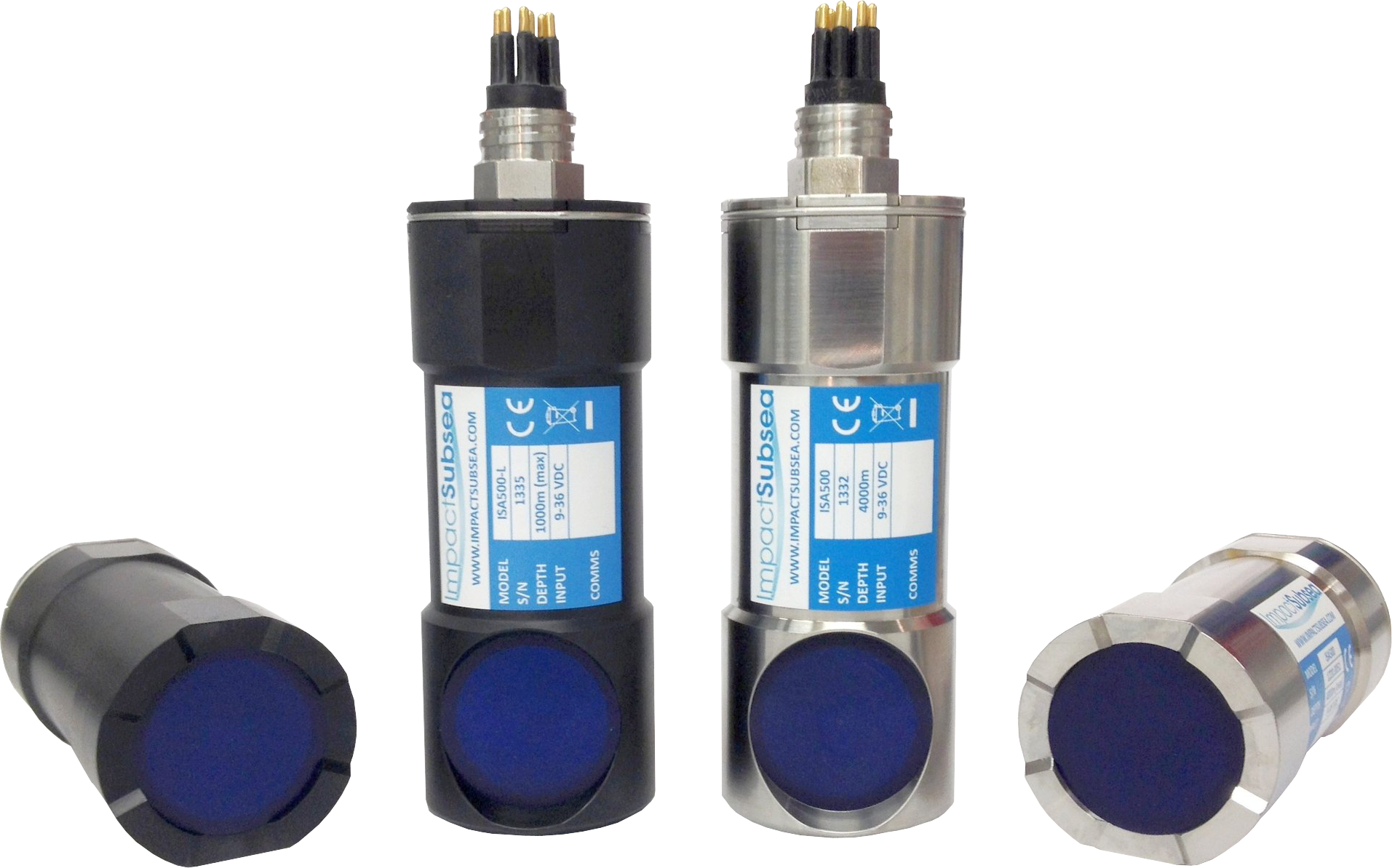 As part of Impact Subsea's continuous product development a significant update to the ISA500 family of underwater Altimeters has been released today.
The update changes the ISA500's 'Strongest' echo detection algorithm, significantly increasing the range capability of the sensor.
An increase in the number of echoes which the ISA500 can detect from a single ping has been implemented.  This allows the sensor to detect a strong returning echo (the seabed) despite the presence of a large number of smaller echoes.
This update allows a longer range to be achieved while also providing higher stability in high multi-echo environments such as water with a large amount of suspended sediment.
In testing, ranges in excess of 170 meters were found to be readily achievable in the presence of a good acoustic reflector (rocky seabed).
All new ISA500 Altimeters will be provided with this latest update.
Commenting on the update, Ben Grant, Managing Director stated 'Previous to this firmware update the ISA500 led the underwater altimeter market in range and accuracy capability.  With this update, the ISA500 sets a new standard in 500kHz Altimeter range capability which will greatly assist our customer base. As with all firmware and software updates, this firmware update is available free of charge to all ISA500 Altimeter users'.
The ISA500 family of Altimeters are standard fit sensors on a range of underwater Remotely Operated and Autonomous Vehicles.  The sensor is also utilised on magnetometers and in a variety of underwater range measurement applications where high accuracy measurements are required.
To obtain the updated firmware, please contact support@impactsubsea.co.uk and provide the serial number of the ISA500 sensor to be updated.
Full details of the ISA500 range of underwater altimeters can be found here.