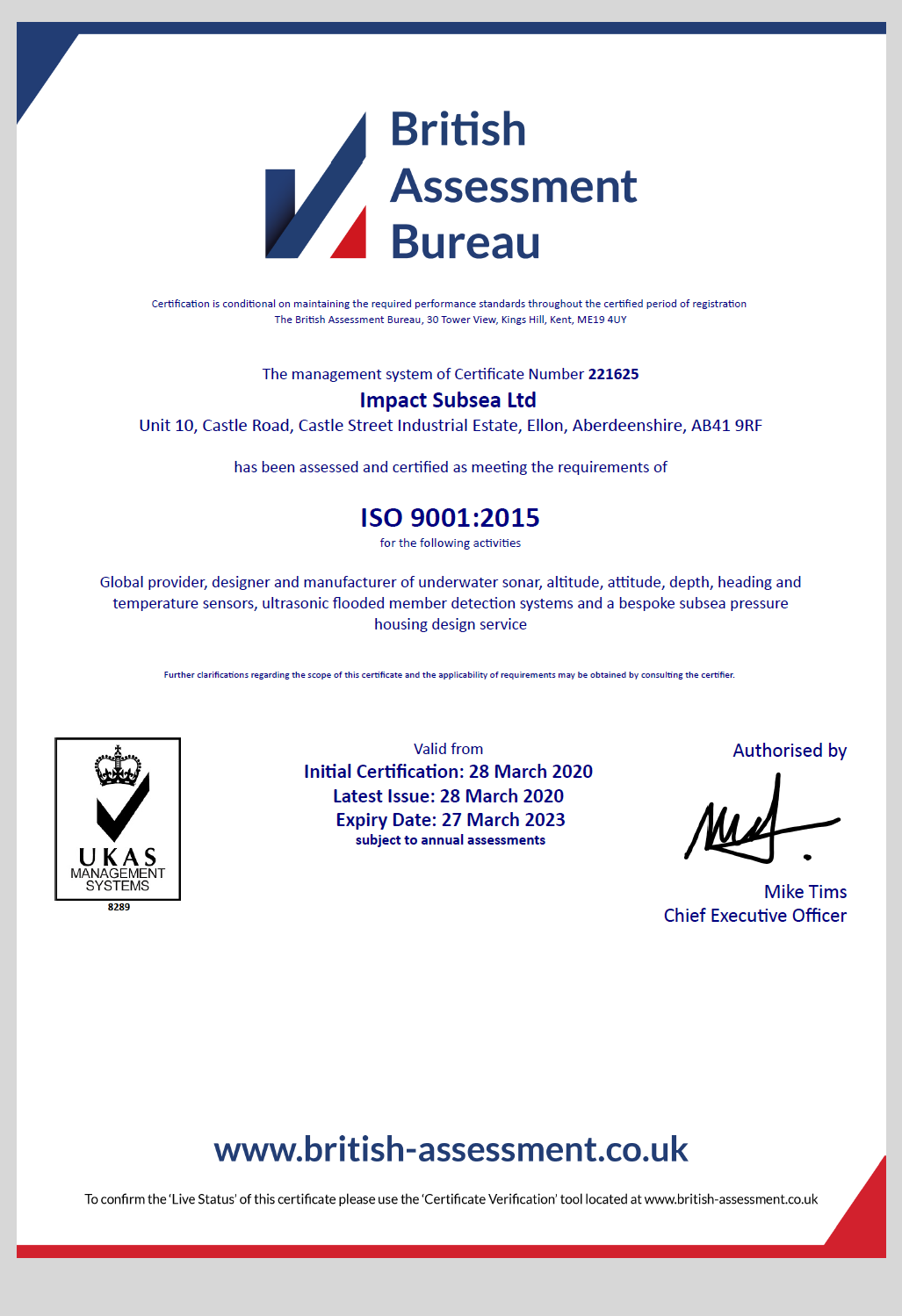 Impact Subsea Ltd has announced today that is has achieved ISO 9001:2015 certification.
The certification demonstrates that the company's quality and management systems meet the requirements of the internationally recognised standard. This certification highlights Impact Subsea's dedication to the highest levels of quality management and customer satisfaction.
Certification was conducted by the British Assessment Bureau which is accredited by the United Kingdom Accreditation Service (UKAS).
Impact Subsea Managing Director, Ben Grant, commented "Since the founding of Impact Subsea we have been committed to providing excellent product quality and customer satisfaction. As we continue to grow we continuously seek to improve our systems, products and customer experience. Our completion of the ISO 9001:2015 certification highlights our commitment to meeting and exceeding the expectations of our customers".
ISO9001:2015 is an international standard that specifies the requirements for a quality management system (QMS). Achievement of the standard demonstrates the company's ability to provide products and services that meet customer and regulatory requirements.
For further information about the Impact Subsea management system please contact info@impactsubsea.co.uk or call +44 (0) 1224 460 850