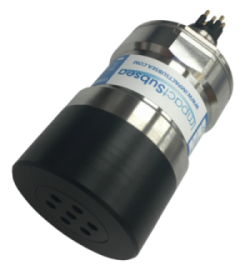 Impact Subsea has launched the world's smallest imaging sonar.
At only 72mm high and 47mm wide the ISS360 sonar provides excellent image clarity with a range capability of up to 90 meters / 295 feet.
Depth rated to 4,000 meters / 13,123 feet the ISS360 is an ideal navigation and target identification sonar for the smallest to the largest underwater vehicles.
The ISS360 Sonar can be supplied with an integrated Attitude and Heading Reference System (AHRS) providing highly stable Heading, Pitch and Roll readings.
The sonar provides a full 360° field of vision with the aid of a mechanically scanned transducer.  The transducer utilises inductive coupling to the sonar electronics for operation without the use of slip rings.  This ensures excellent longevity in operation by removing the requirement to periodically replace slip rings.
A broadband composite transducer coupled with an advanced CHIRP acoustic engine enables excellent image clarity and range capability previously unseen from a sonar of this size.
To accompany the ISS360 Sonar, a new version of the company's software platform has also been launched.  seaView V2 allows for sonar imagery to be displayed and all sonar settings to be fully software configured.  The seaView sonar application is highly intuitive to use, ensuring range, resolution and other settings can quickly and easily be adjusted.
Commenting on the launch, Ben Grant, Managing Director stated "The ISS360 sonar provides a step change in range capability and resolution in the miniature mechanically scanned sonar market. For ROV and AUV users looking for full 360° field of vision, image clarity and long range, the ISS360 provides an ideal solution".
The development of the ISS360 sonar has been supported in part by the European Structural and Investment Funds Program 2014-2020.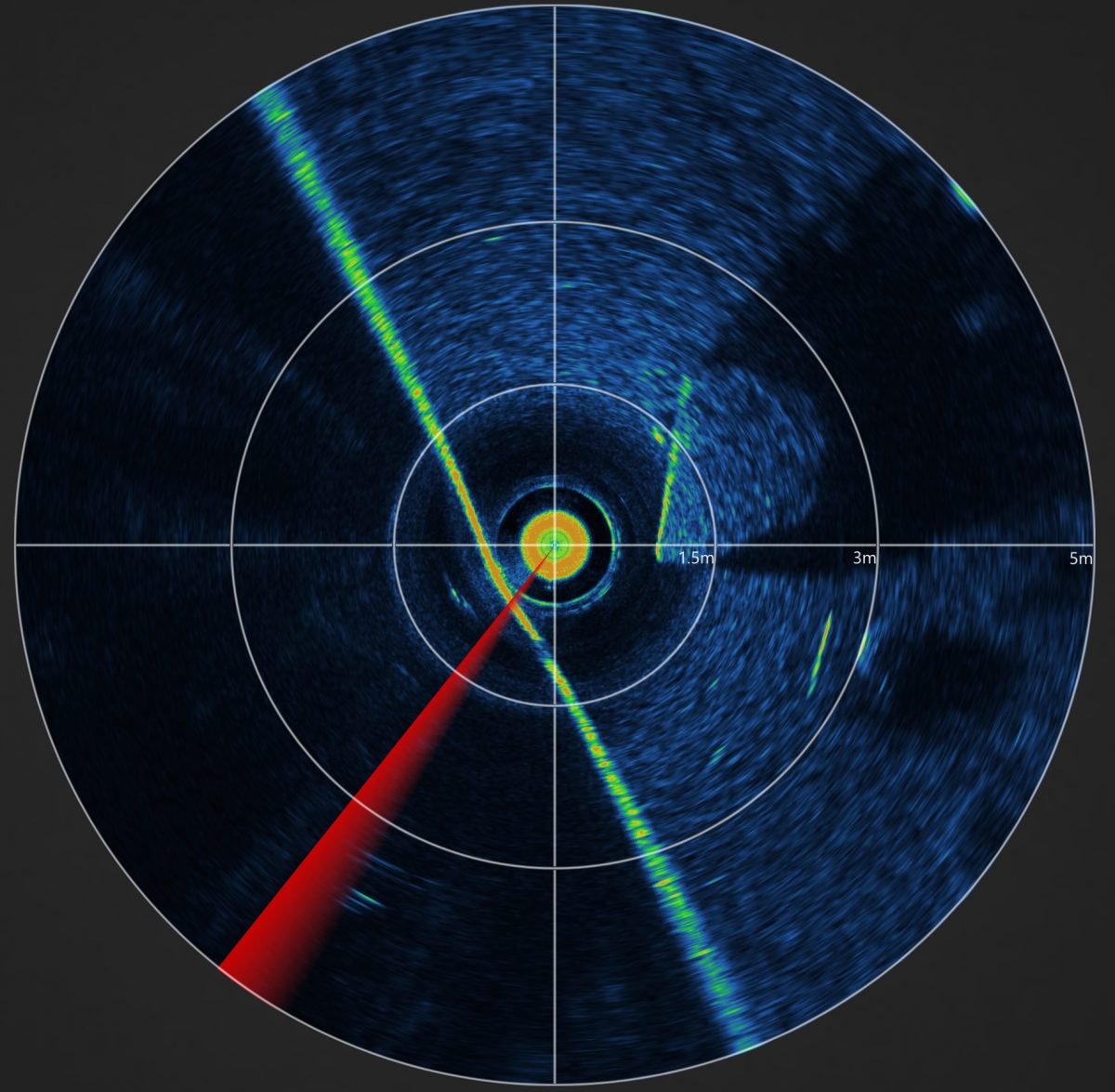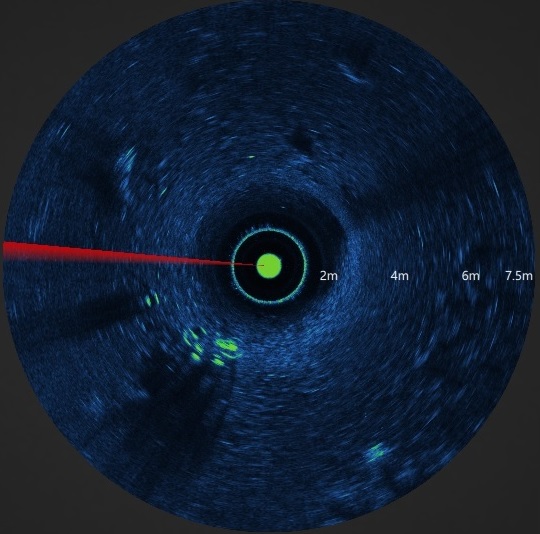 ISS360 Sonar Image of Large Concrete slab and harbour floor(L) & ISS360 Sonar Image of Bike (7 o'clock) and Wheel (8 o'clock)
For more information on the ISS360 Sonar Click Here.