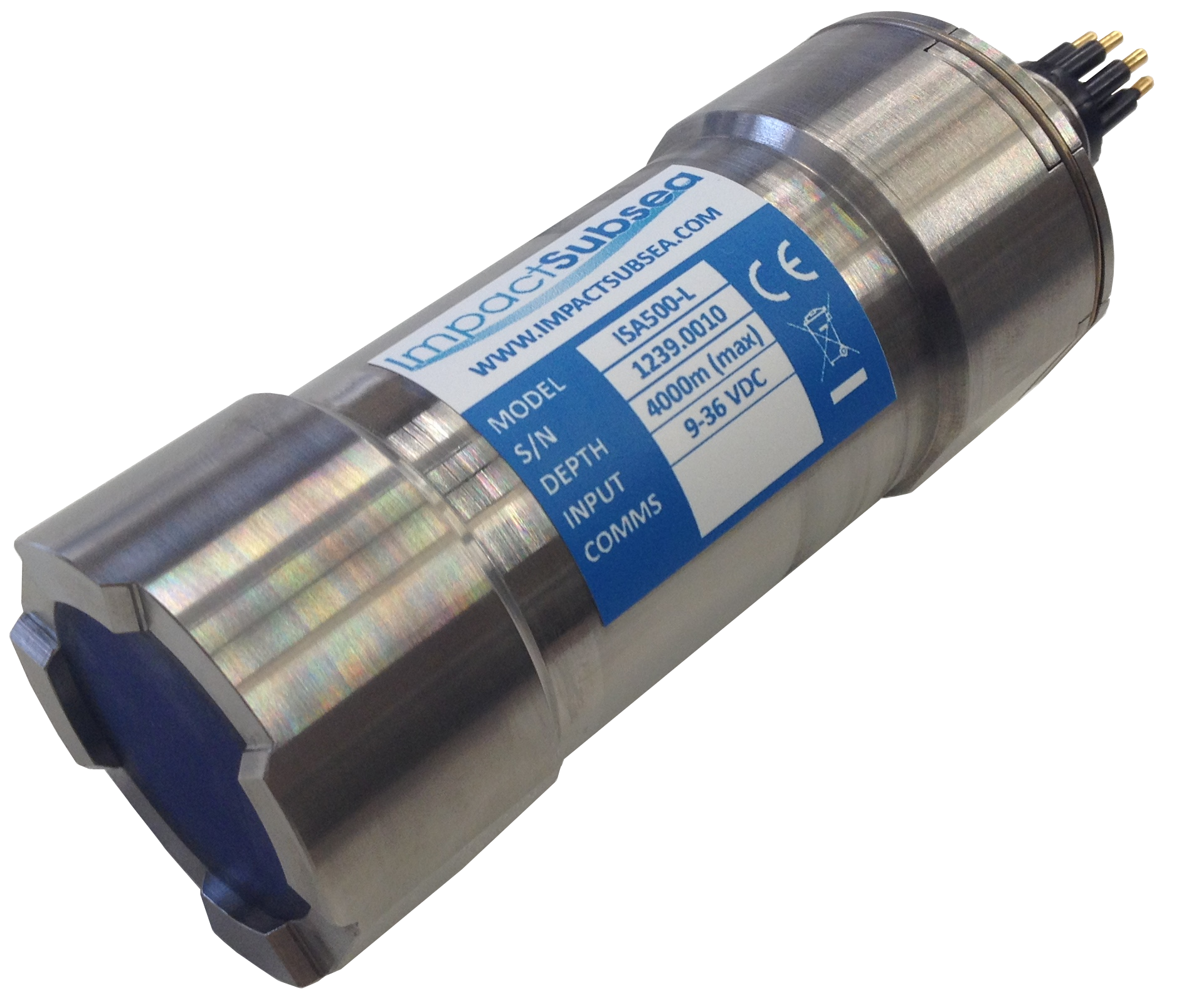 Impact Subsea is pleased to announce the launch of the ground breaking ISA500 – a 500kHz underwater altimeter which also provides heading, pitch and roll.
With 120 meter (394 feet) altitude range measurement capability, the ISA500 is the longest range 500kHz altimeter available today. Making use of a composite transducer and advanced digital acoustic engine, the ISA500 is able to achieve significantly long range while providing sub-millimetre measurement accuracy.
In addition to altitude, the ISA500 also provides heading, pitch and roll readings – ideal for basic AUV/ROV navigation or to monitor underwater equipment deployment.
Under 11cm (4.3") in length, 4.5cm (1.8") width and weighing just 0.325kg in water (0.72lbs)makes the ISA500 a highly compact unit. This form factor is ideal for applications where space and weight are critical considerations. Using under 60mA of power at 24VDC makes the ISA500 one of the most power efficient units available to date – ideal for AUV or long term monitoring deployments.
The integrated pitch and roll sensor can be used to automatically compensate for pitch, roll and altimeter misalignment to provide consistent true altitude readings – a first in altitude measurement technology.
Provided in a robust titanium housing, complete with industry standard connector ensuring that the ISA500 is not only at the forefront of technology but built to withstand the harshest of underwater environments.
Ben Grant, Managing Director of Impact Subsea, commented:
'The ISA500 is a very capable sensor with the benefit of being extremely easy to use. Through the provision of not only altitude but heading, pitch and roll; users are given capability previously unseen from a single device. For many applications, we believe the ISA500 can provide users with a significant equipment cost saving opportunity'.
For further information regarding the ISA500, please contact sales@impactsubsea.co.uk