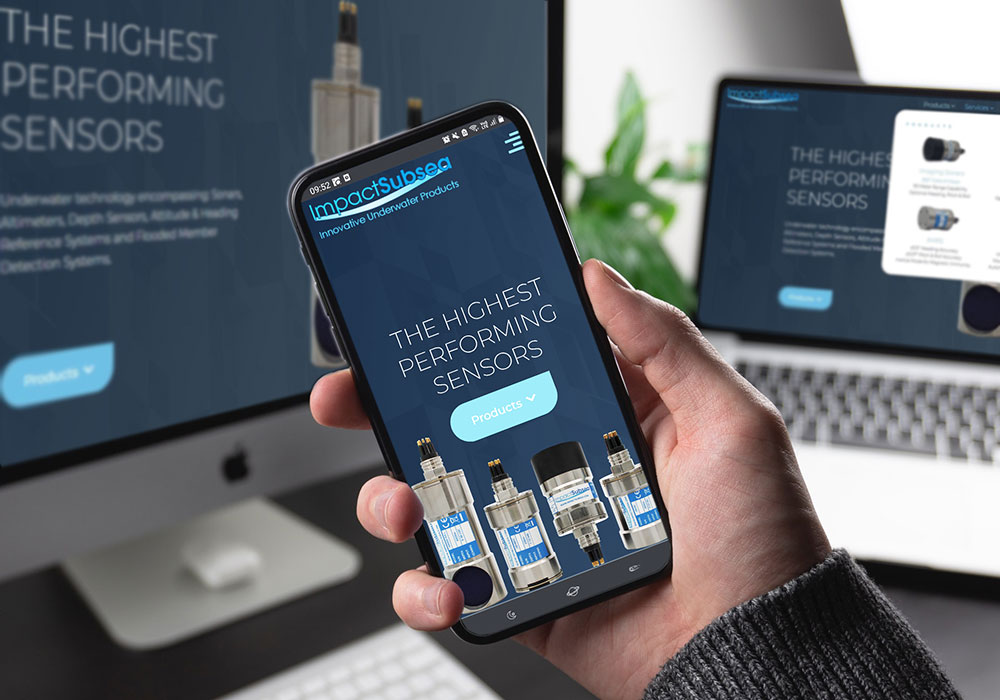 Impact Subsea is excited to announce the launch of a newly designed website.
After months of focused development the new website has been officially launched on the 5th of May 2021. The site has been redesigned to be faster, easier to navigate and more user friendly.
As a leader in sensor solutions for underwater vehicles, it was critical to Impact Subsea that all technical information and knowledge relating to our solutions be easily accessible by users.
Ben Grant, Managing Director, commented;
"We are delighted with the capabilities and look of the new website. We believe it will serve users of Impact Subsea sensors well as a technical resource and provide us with a solid platform to further build on."
The goal with the new website is to provide visitors with an easier way to learn about Impact Subsea's sensor solutions. From datasheets and sensor manuals to example data – the website contains a wealth of information.
The website has been developed by BobbinSnail Designs in close cooperation with Impact Subsea.
Owner of BobbinSnail Designs, Lisa Mann, further commented;
"It's been a pleasure to work with the team at Impact Subsea on such a creative project like this. The new website will showcase their exciting product range and global reach with superior user experience."
Included in the new features is a closer integration with social media, allowing sensors to be shared and discussed across platforms with ease. The site also has a knowledge base which will be developed over time to include news items, case studies and tutorials.
BobbinSnail Designs: https://bobbinsnail.com/