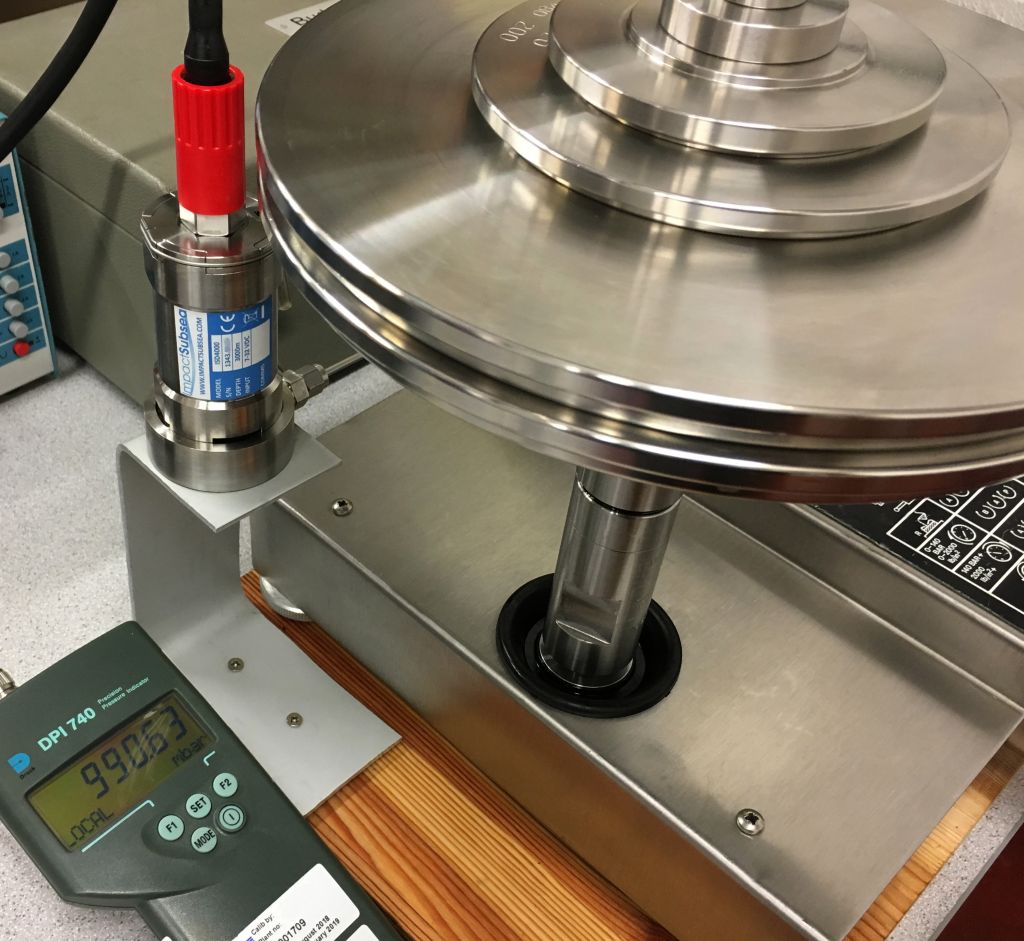 The Impact Subsea calibration laboratory is equipped with the equipment required to fully calibrate depth & pressure sensors.
A Dead Weight Tester complete with atmospheric pressure sensor is utilised in the calibration process of ISD4000 sensors.   
If you require a calibration of an ISD4000 sensor, please contact us to book a calibration slot.